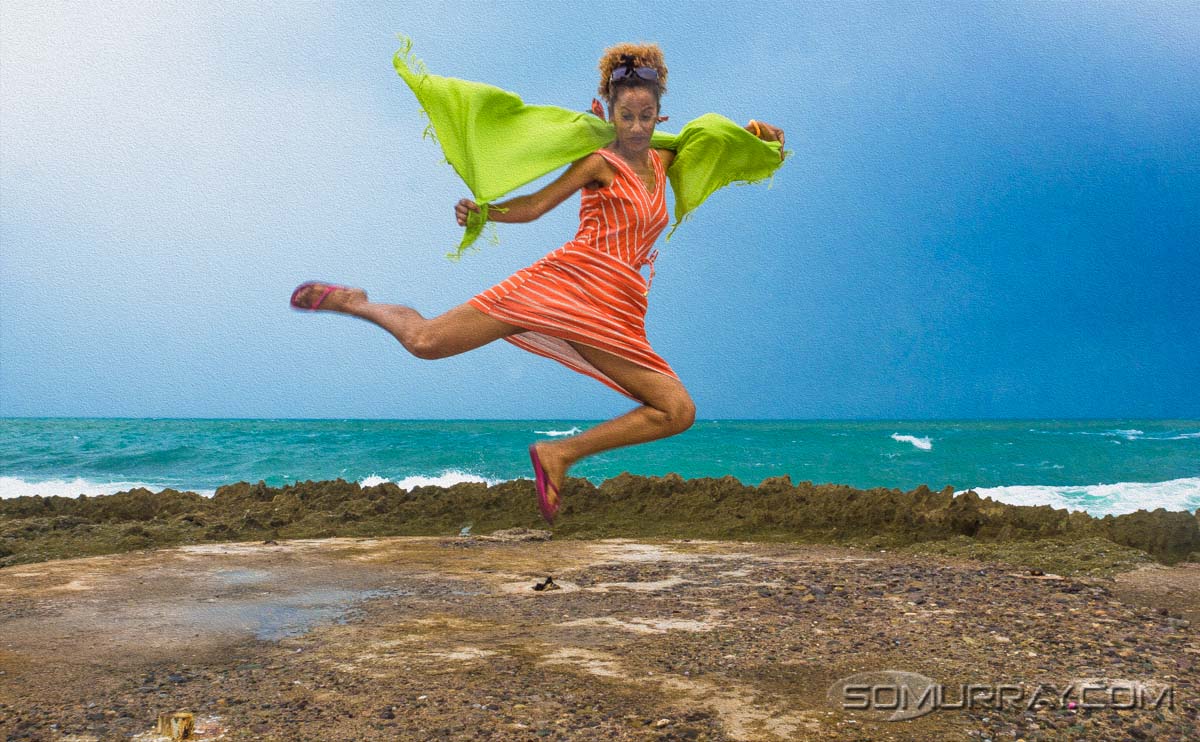 The model in this photo has a background in martial arts and so I asked her to display some of her skills. Shooting at 1/200 of a sec (shutter speed), I was able to freeze her fluttering shawl and the encroaching waves. Her feet generated a slight blur that reflected the quickness of her feet.
Thus far... Candids and motion pics are my two most preferred forms of photography.
Capturing Celebratory Events, Weddings, Graduations, Parties, Portraits, Concerts, Fashion, Album Covers, Portfolios, Corporate Profiles, Magazines...
This email address is being protected from spambots. You need JavaScript enabled to view it.

This email address is being protected from spambots. You need JavaScript enabled to view it.
Copyright © 2016 All Rights Reserved.
1306